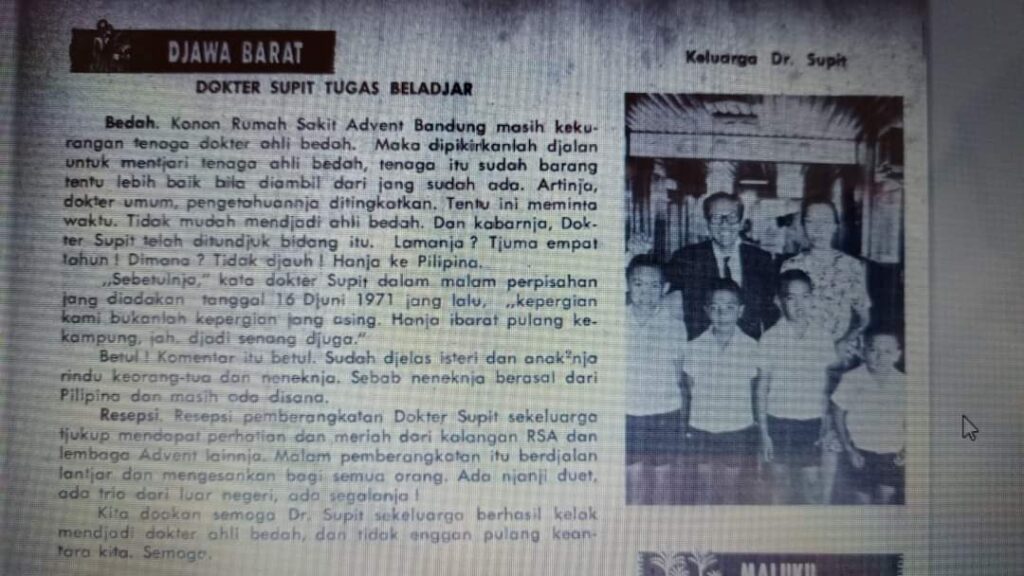 Wow. Back in 1971, the EIUM mission asked Dad to get overseas specialized training in general surgery and orthopedics, to fill a great need then in Bandung mission hospital. The Lord has led Dad, Mama, and our little family throughout.
Now most is history.
God still keeps watch as they, both Mom and Dad, now sleep — their tasks are over. We are left to carry on their legacy and to live the love that once burned in their hearts.
He still leads today.
O, God our help in ages past. Our hope for years to come. Great is Thy faithfulness.
May His name be glorified in our lives today.
---